My kendo teacher told me about a wonderful comic book series by Stan Sasaki called Usagi Yojimbo, literally "rabbit bodyguard." Set in the 1600, about 400 years after Yamabuki, it is a wonderful world invented by Sasaki, filled with animals who inhabit a Tokugawa Japan.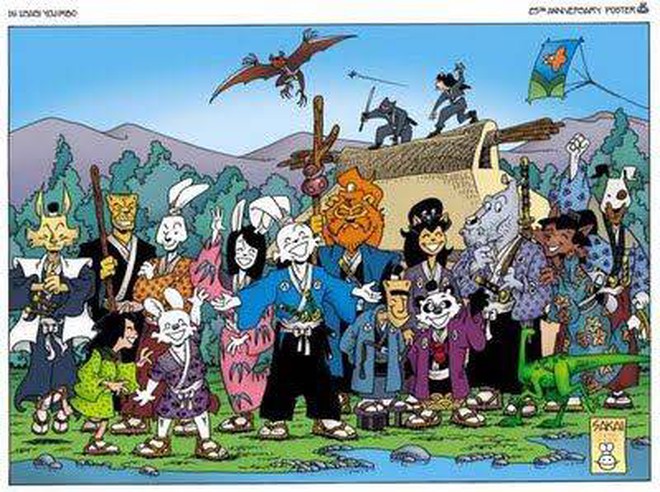 Usagi is a samurai and a fighter, but he is not a grim killer–in essence a one note character. Although he is a rabbit, he is so human. Contrast this with the Lone Wolf and Cub manga, which is very good, but it's all serious. I like Lone Wolf and Cub and will blog about that series at on a later post.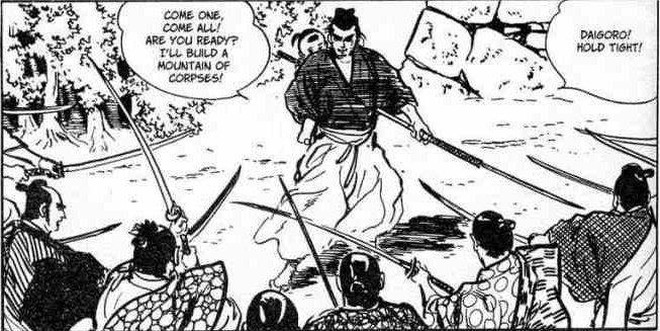 Usagi is less "serious," but his range of emotions within a story span anger, bewilderment, sadness, humility, love, longing, joy . . . and what a great smile he has!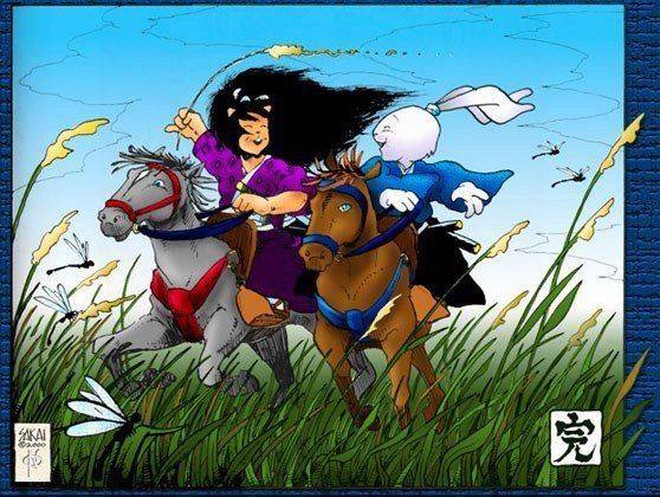 Usagi is fun and serious, all at the same time. The stories are good and poignant and every bit serious. I recommend these to fans of Japan, samurai, and any readers who like Yamabuki–there's a bit of Usagi in her.